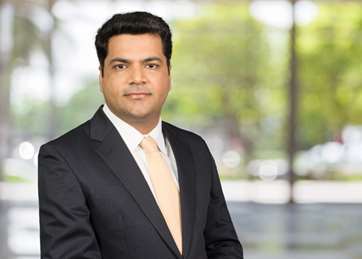 Associate Partner/ Valuations
Experience Summary
Sunil is an Associate Partner with the Deal Advisory Services and with Delhi NCR office.
He has more than 14 years of experience. Prior to MSKA & Associates. Sunil worked with leading consulting firms in India and carried out valuations and advised clients on corporate structuring, acquisitions and valuations.
Sunil is a valuation specialist and successfully carried out assignments in the areas like valuation of business/equity for funding, business valuations for mergers & acquisitions and intangible assets valuations, impairment testing and Purchase Price Allocation under IFRS, US GAAP and Indian GAAP (Ind AS) etc.
He has considerable experience across sectors including Information Technology, Manufacturing Sector, Real Estate and Education Sector.
He is a visiting faculty as guest speaker to ICAI and other professional institutes on valuation topics for last couple of years.
Professional Affiliations
Member, Institute of Chartered Accountants of India (ICAI)
Registered Valuer with IBBI
Education
Chartered Accountant (ICAI)
B.Com (H)
CTM – ICFAI