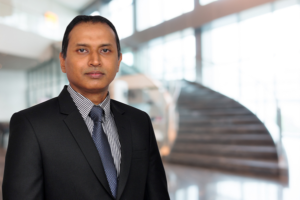 Partner/ Risk & Advisory Services
Business Advisory Services
Experience Summary
Darryl is the Partner with the Business & Advisory Services.
He has over 20 years of domestic and international experience in audit, business advisory and regulatory compliance across large, medium and small enterprises.
His areas of expertise include mining, travel and tourism, shipbuilding, engineering and manufacturing sectors.
He has successfully handled internal and operational audits and several consulting projects involving cost reduction, business process improvement reviews, etc.
Darryl has worked on large advisory and consulting international projects helping in removing process inefficiencies and bringing about material cost recoveries. He has also worked in providing operating procedures documentation in ERP environment for large domestic and multinational companies
He has handled Statutory Audit, Tax Audits and Direct Taxation for Listed and Non-listed domestic and multinational companies and is involved in accounting, process and compliance outsourcing and financial modelling for project finance.
Darryl has contributed as a speaker and faculty at various forums and seminars of ICAI.
Professional Affiliations
Member, Institute of Chartered Accountants of India (ICAI)
Education
FCA – ICAI
DISA
Bachelor of Commerce